Les Gamins
(PL NOUN; FR.) PRONOUNCED LEH GAH-MANG
TRANSLATION: RUGRATS ; MISCHIEVOUS LITTLE KIDS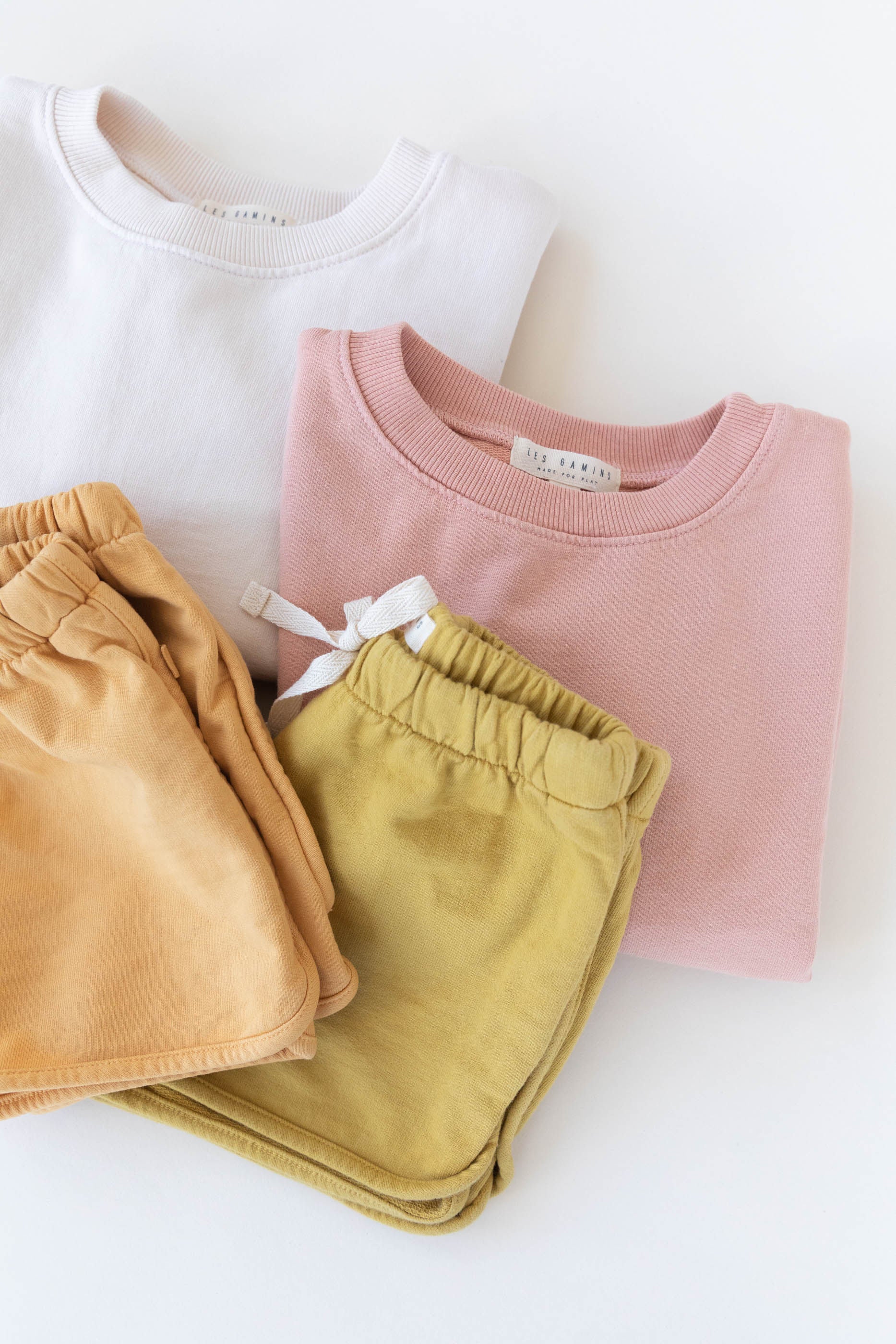 Les Gamins was born with the idea of creating simple but beautiful basics for babies and toddlers at an accessible price point. We strive to provide high-quality, everyday pieces that look good and feel good.
So with that in mind, we set out to create what we hoped would become a thoughtfully curated collection of the year-round everyday essentials for your little ones. We believe in durable, comfortable and fuss-free clothing for your kiddos so more time can be spent adventuring, inventing games, coloring outside the lines or spontaneous dance-partying.
Plus, we take a quality over quantity approach by making pieces that are durable and versatile. And most of our gear is unisex to improve your odds when it's hand-me-down time.
Every piece has been sustainably and thoughtfully made for everyday comfort and play.
Veronique Nguyen, Founder of Les Gamins
Our Mission
1.
HIGH - QUALITY, VERSATILE + CAREFREE CLOTHES FOR LITTLE ONES
2.
MADE FOR PLAY AND
MADE TO LAST
3.
THOUGHTFULLY, AND SUSTAINABLY DESIGNED AND PRODUCED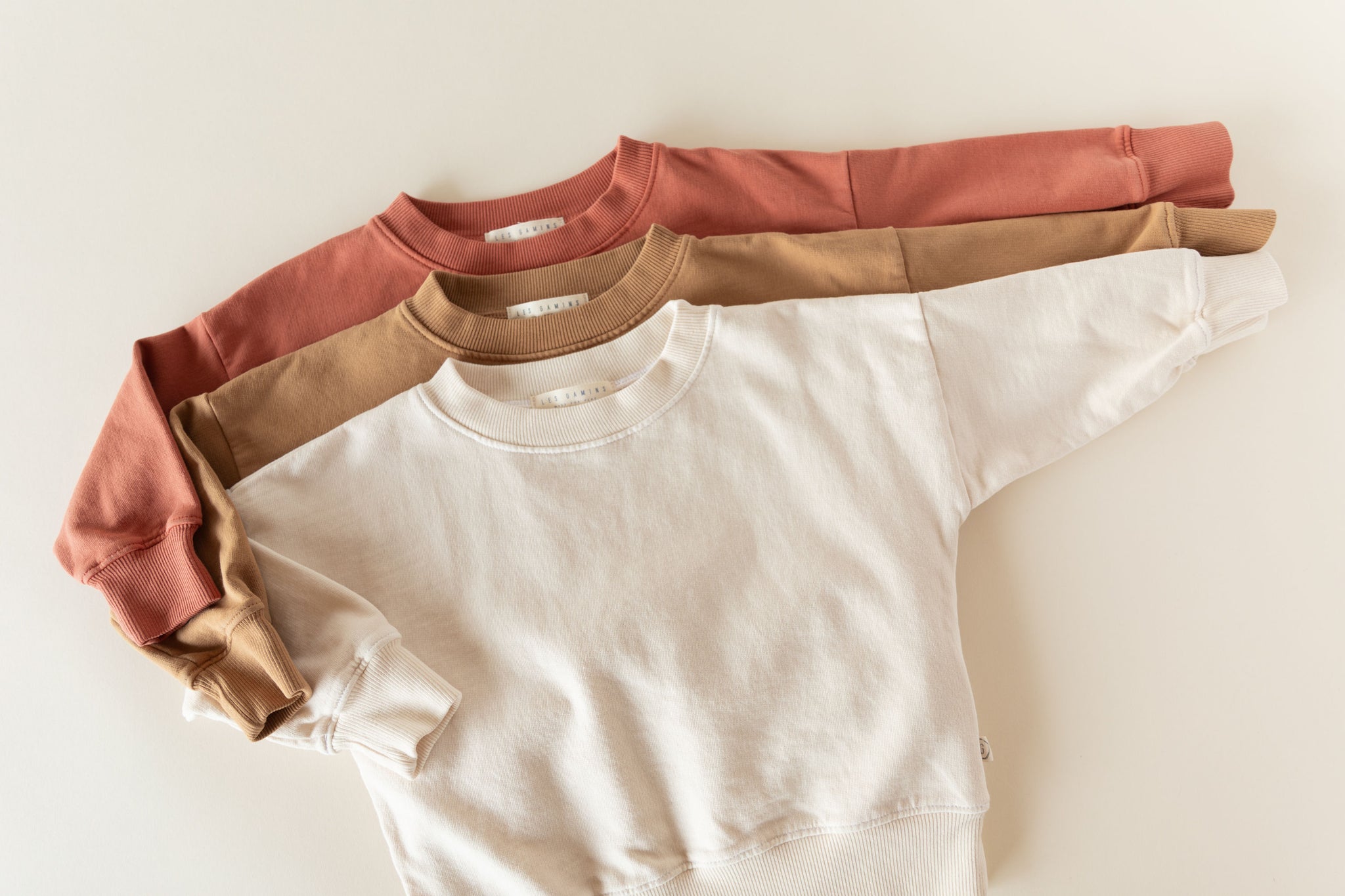 We strive to offer a collection of high-quality, functional essentials that can be worn over and over, withstand the test of time and play, and be handed down with love.
We put a lot of thought into every piece we design. We don't make a new collection every few months, keeping the focus on styles that are classic and season-less.
Each piece is produced with love and care for both the product and our planet. We use the softest, highest-quality materials, and use natural and organic fibers where available. We strive to reduce waste and produce our clothes more sustainably every
day. 90% of our collection is now made of certified organic cotton milled in the US and all of our products are sustainably produced with small-batch, local manufacturers in sunny LA.
At Les Gamins, we do our best to produce timeless, high-quality pieces that can be worn over and over, and handed down. But even the most durable and beloved pieces eventually wear out, or fall victim to one-too-many spit-up stains or scraped knees.
We've relaunched our wear share recycle program to encourage everyone to hand down lightly worn clothes to families in need and recycle those well-worn pieces to keep them out of landfills.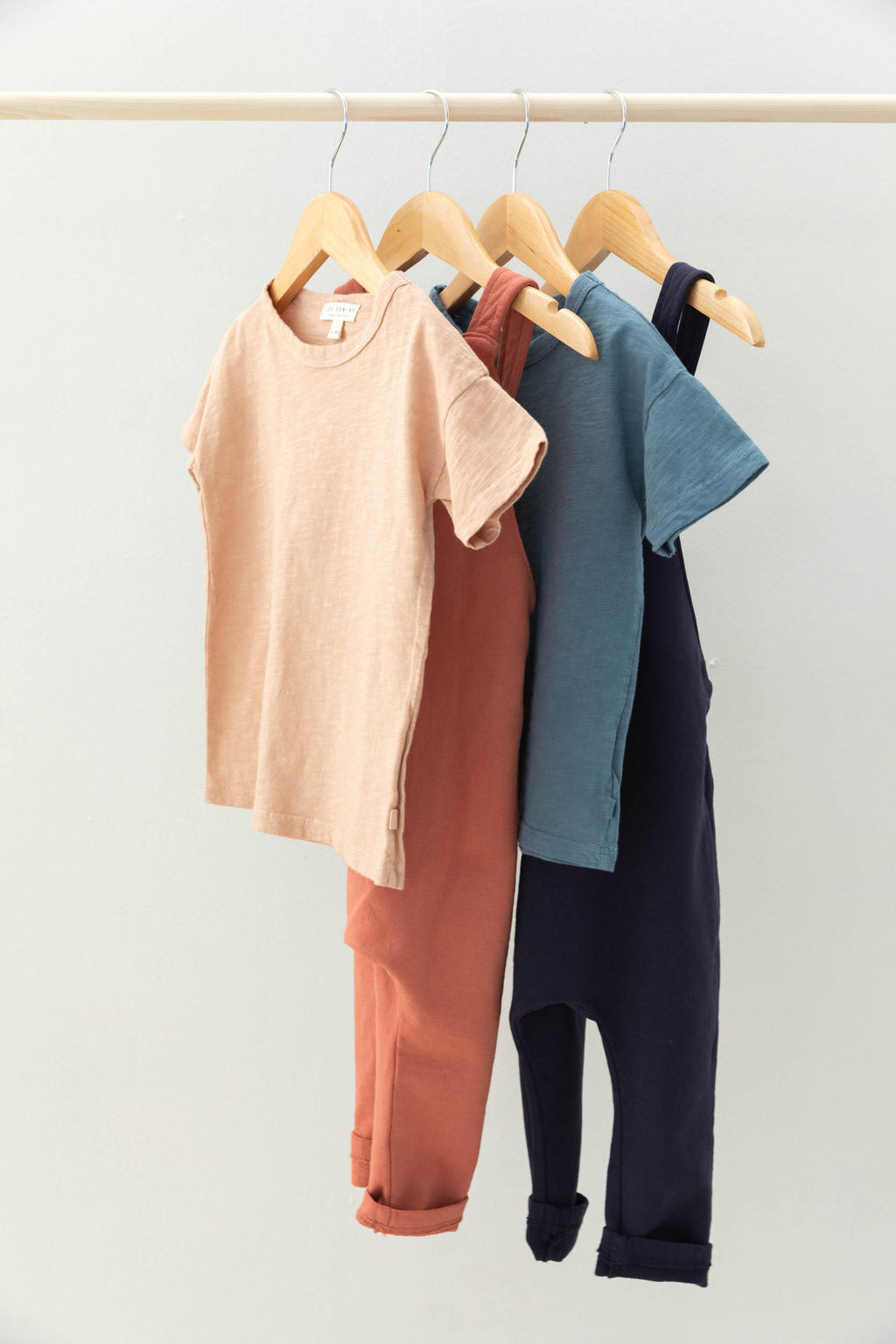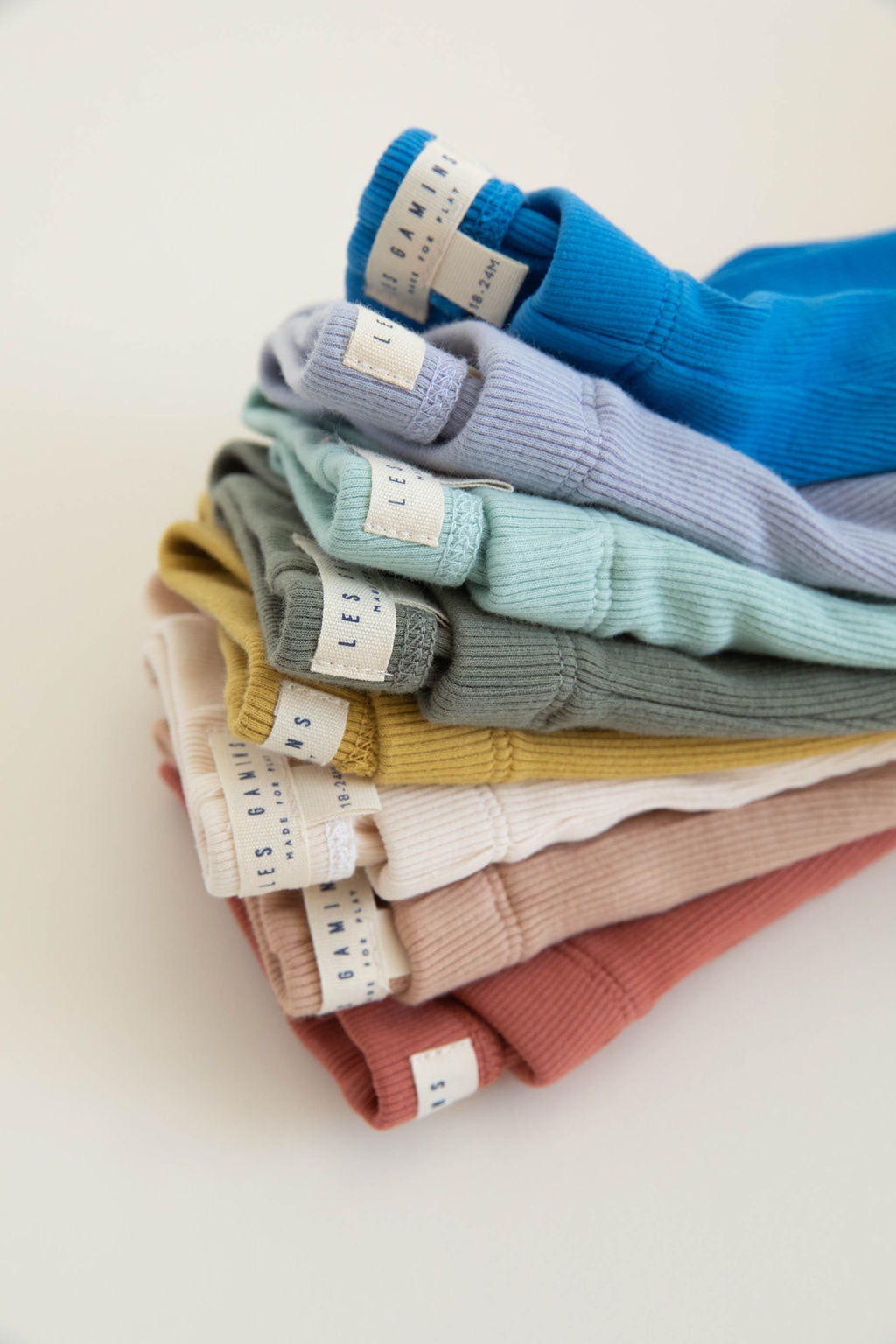 Did you know?
The average American throws away approximately 80 pounds of used clothing per year
Textile waste is one of the fastest growing waste products in the world.
Fortunately, everyone loves a good hand-me-down and clothing is one of the easiest items to recycle.
Let's all do some light lifting for mother nature. It adds up!